HammRadio Today: 2/24/2009 --
Soylent Green is DILBERT...
Last Modified

2/24/2009 6:56 PM

Story Summary

There really isn't anything better than Soylent Green! jokes. And Dilbert delivers in today's comic strip enjoy.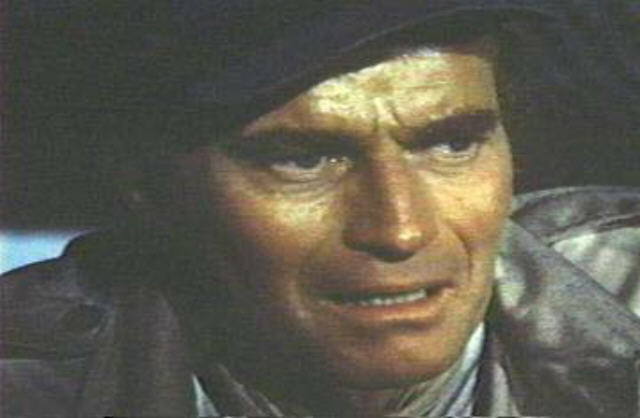 There really isn't anything better than Soylent Green! jokes. Of course the Oscars gave Charlton Heston tribute to him in the mix of people who passed in the last year. He didn't receive top billing, that was reserved to Paul Newman of course. However, this guy was pissed he didn't get much applause. I suppose all those "Commie Homo-Loving Son of Guns" just didn't like Chuck much.
He was in Soylent Green, people! SOYLENT GREEN! It doesn't get much better than that.
Really how can you argue with that. Soylent Green is PEOPLE!!!
So the meme for today is Soylent Green. Heck even this Fatty Acids article mentions it.


Speaking of Soylent Green. When is Rupert Murdoch ready for human consumption. Isn't this guy about ripe??
Quick Aside: Midnight Oil to reunite for benefit concert. To add fuel to the fire, no pun intended, Kings of Leon will be on the bill. If I flew. And was able to handle a 24 hours of plane flying sitting along side Sully in the cockpit. I'd be there! If you can make that happen, let me know.
HammLinks: Around The Web Today
We don't allow commenting on HammRadio.com. Mostly because I haven't finished developing a good commenting program to put on here. Yeah, I know WordPress and the 100 other blogging platforms work fine. Why not use those? Excellent points. But if I DID allow commenting, a comment like this WOULD be awesome!

Did it seem like the stair step conversation between Almeida and Jack was just a "bra" short of appearing like the interaction between a couple of sad frat dudes at the end of a turbulent yet heartwarming spring formal kegger?
By zachhenson on 02/24/2009 at 10:58am

And Get MORE fat in your diet! Did you know your brain is 60% fat! If you are Bill O'Reilly it's 73%. Look it up.
And it's Bruce Springsteen that gets the credit!??
How do you identify your most loyal customers? Are they more important than your marketing department? Clearly Tropicana dropped the ball on this one. But I'm not sure how much market research you need for the BLINK moment of walking by the orange juice isle and not seeing the Orange with a straw replaced with the generic looking packaging. Despite the jarring nature, it wasn't a good kind of jarring. It was more confusion. Especially standing behind other consumers staring at each package trying to figure out which juice to select. Kudos anyway to Tropicana and PepsiCo for realizing their mistake.
HammRadio.com's suggested On-Line listening Stations

Pows of the Day:


*** POW OF THE DAY ***

My Daily Spot
I keep forgetting to put this new feature on the site as a blogroll somewhere. But I wanted to give you a peek into some of the links I check out daily/regulary. I call it "My Daily Spot".
My Daily Spot

General News

PORTALS

SEARCH
---
TAGS: