HammRant: Booing Loses Games. You Want a Championship? Stop booing!
Last Modified

8/15/2008 12:21 PM

Story Summary

Jimmy Rollins says booing affects the players. Philly fans think its their duty to boo. Rollins says that's not helping you should support the team. Booing causes losses.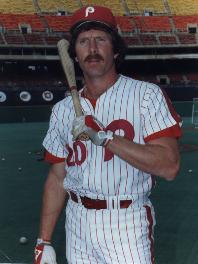 "I'm sure I'll get a lot of flak for this" -- Jimmy Rollins, 2008
It's so funny when you read people on local blogs who say, that booing doesn't affect players. They should grow a pair etc. Yet there is boundless evidence to the contrary. We need only to look at the case of Mike Schmidt as the perfect example.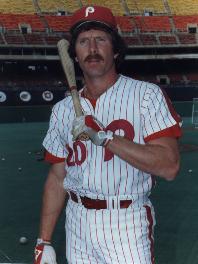 "You're trying your damndest, you strike out and they boo you. I act like it doesn't bother me, like I don't hear anything the fans say, but the truth is I hear every word of it and it kills me."
His talent overcame much of that or in spite of it. But Phillies fans made his life miserable in this town. If you don't think that doesn't have an effect on a player you are an idiot.
I'm so tired of the "I'm just venting" argument. We've seen countless incidents of vitriol directed at players here on this blog from supposedly intelligent baseball consumers. At the end of the day you look childish and immature.
The Phillies record at home since the bank has opened has not been good. Not as good as it should be considering the talent. yes some of that has to do with the pitching on this team getting used to the homers. But we can look no further than Brett Myers who's home record this year was significantly better than his away record. He was terrible for a good portion of this year. But he learned to pitch at home. Look at the division leaders and look at their home records and compare it to ours. Our decent road record (before this week) showed that we had a chance of winning a playoff series or two in october. Unfortunately our Home Record indicates we won't win the division.
When the CBP is rocking, there is no better stadium in the country. NONE. But the nervous tension this town brings because of the lack of a championship has pushed this city completely over the edge. No one can enjoy a F**king baseball game anymore. Because every at bat is winning or losing a pennant. In April.
But there are some of you, who think this DOESN'T carry over to the players? You can't have it both ways. You can't think that your energy and cheering has effect on the players (again there is BOUNDLESS evidence that indicates that positive energy leads to victory.) I'll give you one. For those who were in attendance at the Division clinching game. The energy in that stadium was incredible. [Watch the Final Out.] With the Mets falling apart and a one day playoff almost guaranteed, the stadium was willing a performance out of the team that was one for the ages from Rollins and Moyer and Howard and finally Myers.
The leader on this team is TELLING you that the booing affects not only him, but his teammates. He's giving you a frigging template for helping them win the division and further. And you sit there with your arms folded, stamping your feet, screaming "But I want to boooooooo" like some child who's not allowed a candy bar.
It's childish. It's pathetic.
When you a boo a player in their last at bat. When they come back the next time. The cheers are not as loud. And if they fail at that at bat. The boo's get louder. It builds on itself. If you don't get it. You are ignorant.
Booing should be reserved for the opponent. Or the umps. And clear cases of lack of hustle. And maybe the occasional politician or front office personnel.
Rollins is giving you a template for victory. And you want to ignore it, because of some bizarre genetic civic tradition.
Boo? F--K You
---
ESPN Phillies Widget
---
---
TAGS: