HammRadio Today: 1/28/2008 --
Amazon.com Kindle and the American Illiterati
Last Modified

1/28/2008 6:16 PM

Story Summary

Steve Jobs says nobody reads anymore. The Reading public calls shenanigans. Also, Obama looks like Fred Gwynne and other observations.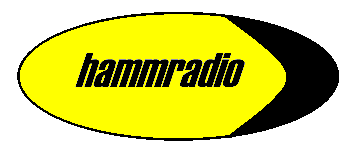 Steve Jobs says no one reads anymore. But he's probably wrong. He's going to be wrong about the Amazon.com Kindle . The book business has never been better. And even though there aren't any new Harry Potter books around, the Harry Potter generation is entering young adulthood, with expendable cash.
And that makes technology the perfect place to sucker er seduce these young readers to buy your device. That is, if you can make enough of them. And I may have discussed it before, but if you can get Colleges to offer their textbooks in this format, you will have a winning success, oh, not unlike APPLE.
HammLinks: Around The Web Today
As long as young celebrities die it seems.
We'll give you capitalism and oh yeah, diabetes!
Also, what is all this talk about Barack Obama being a good looking man? He looks like Fred Gwynne with Big Ears. I grew up with Big Ears and believe me, no one thought that was attractive.
I personally think it's Ron Paul.
This seems silly. Does this also apply to Carbon Monoxide and Radon detectors???
Reason #142 why the Onion is funny. Here's another.
For the heck of it.
Driving around this weekend, I heard Jack McCaffery express disdain because the Flyers would rather keep their 23 year old budding superstar, Jeff Carter, versus getting a 37 year old aging future Hall of Famer. [Also the Flyers would have to give up another young roster player and probably a #1 pick.] We've seen the Flyers do this. And it still doesn't get you the cup. So I don't get his point. But then again, I never get Jack McCaffery's points. Any of them. He's the guy, who in 2005, wanted Pat Gillick to offer the Boston Red Sox Jimmy Rollins straight up for Manny Ramirez. Pretty Much Jack McCaffery is an idiot. Okay, not always.
This time Roger is back! And says, hey, if you think I did drugs. Check out Nolan Ryan's numbers!!!!
Like the famous game Line Rider, that took the internet by storm, this Time Waster takes the joy of building a ramp with mini golf. OH JOY!!!
This is what happens when you merge a hippy with a nerd.
Or how to do the most with the least!!! Also known as Government Work.
HammRadio.com's suggested On-Line listening Stations

Pows of the Day:


Coldplay "God Put a Smile Upon Your Face" YROCK on XPN
Ike "Whites of My Eyes" YROCK on XPN
Nada Surf "Whose Authority" Indie 103.1
*** POW OF THE DAY ***

My Daily Spot
I keep forgetting to put this new feature on the site as a blogroll somewhere. But I wanted to give you a peek into some of the links I check out daily/regulary. I call it "My Daily Spot".
My Daily Spot

General News

PORTALS

SEARCH
---
TAGS: