HammRadio Today: 9/27/2007 --
Relaxing With Links
Last Modified

9/27/2007 6:23 PM

Story Summary

Not many links today, because I'm thinking about the playoffs. Among other things. Mostly the playoffs though. And what the heck Heidi Montag is thinking.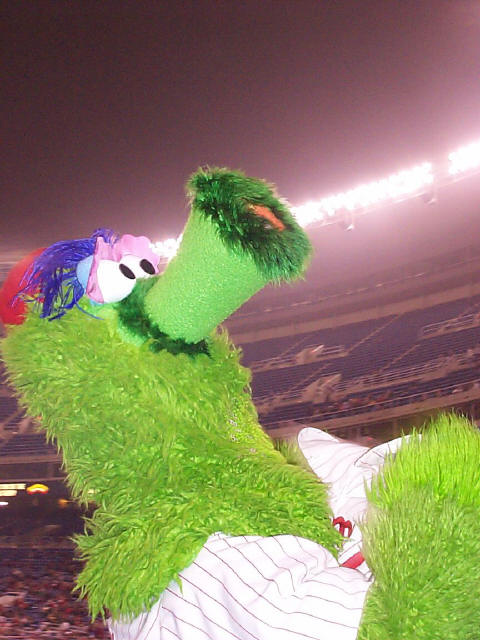 Not much links to bring you today. I'm still trying to figure out the Phillies play off scenario. And trying to figure out whether or not, not purchasing playoff tickets was a jinx or not a jinx.
I do know this, thank god we never got JD Drew. Of course, we have a lightening rod called Pat Burrell. This
article from the Sports Guy
could have been written about Burrell. Philly fans LOVE to boo. And we'd love to boo that
Heidi Montag.
My favorite part of this video is watching Spencer Bratt, I mean Pratt raising the roof. Too Funny. Enjoy the 15 minutes my friends.
I gotta relax before tonight's game.
HammLinks: Around The Web Today
Cecil doesn't seem to like his son all that much either. Remember when Marvin Gaye was killed by his Dad??? Just remember I told you that. Because I wouldn't want to be in the Fielder Household.
HammRadio.com's suggested On-Line listening Stations

Pows of the Day:


Catherine Wheel "Black Metallic" Indie 103.1
Radiohead "Creep" Indie 103.1
Manic Street Preachers "Your Love Alone Is Not Enough" Indie 103.1
Tegan and Sara "Back In Your Head" Indie 103.1
The Cure "Just Like Heaven" Indie 103.1
*** POW OF THE DAY ***

My Daily Spot
I keep forgetting to put this new feature on the site as a blogroll somewhere. But I wanted to give you a peak into some of the links I check out daily/regulary. I call it "My Daily Spot".
My Daily Spot

General News

PORTALS

SEARCH
---
TAGS: