HammRadio Today: 9/19/2007 --
McNabb faces a Backlash for Comments about Race and Criticism
Last Modified

9/19/2007 11:33 PM

Story Summary

Well, Donovan McNabb is controversial once again. It's not the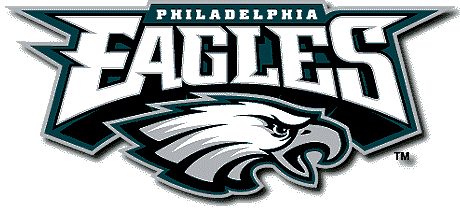 Well, Donovan McNabb is controversial once again. It's not the "Black on Black" crime. This time it's black versus white. And people are going to be pissed!
He says that Black Quarterbacks get criticized more often than white Quarterbacks. Some might argue that the Manning brothers and Rex Grossman, Joey Harrington, and Chad Pennington might be criticized the same way. They may be right as well. But I've lived in this city for a very long time. And the quarterback will always be the lightening rod. But if you have listened to enough sports talk radio, every yearh you have yahoos clamoring for AJ Feeley or Kolb or Koy Detmer for crying out loud! Even Jeff Garcia last year played one quarter before fans clamored for AJ Feeley.
But the Birds are 0 and 2. And so the "Black" Lash begins. Over at CBS Sportsline, two columnists go at it, in a sort of black and white cookie version of Siskel and Ebert. This guy lists all the white quarterbacks who have been criticized. Man White guy columnists get pissed off when you say they are racist. Although, I don't think McNabb every said the Media did he???
HammLinks: Around The Web Today
The Sports Guy typically has the same taste in television shows as I do. I still haven't worked up to the Wire yet. The Phillies season has prevented me from doing that. And school. It's really difficult to watch all of this television! But he's right, I should be watching this show.
I read this story five times. And I still don't get the fascination with that sport.
I think if you marry a guy with a stove top hat and a chin beard, you gotsta be crazy.
Is felt by a few... a precious few. It's a shame they have to suffer so for no reason at all.
It seems like this kid is the voice of a new generation.
HammRadio.com's suggested On-Line listening Stations

Pows of the Day:


Placebo "Meds" Indie 103.1
*** POW OF THE DAY ***

My Daily Spot
I keep forgetting to put this new feature on the site as a blogroll somewhere. But I wanted to give you a peak into some of the links I check out daily/regulary. I call it "My Daily Spot".
My Daily Spot

General News

PORTALS

SEARCH
---
TAGS: