Phillies Weekly: Week 7 --
Hitting Reset on the Season, back to .500
Last Modified

5/21/2007 5:26 PM

Story Summary

Coming into the most recent 10 game homestand, the Phillies were faced with going 7-3 to get to .500 at the end of the stretch. The Phillies did just that.

Editors Note: Each Sunday Night (Or maybe Monday) Inside the Dugout will give you the wrap-up on this week's baseball season.
Hitting Re-Set On the Season (5-2)
Coming into the most recent 10 game homestand, the Phillies were faced with going 7-3 to get to .500 at the end of the stretch. The Phillies did just that. Unfortunatley, they had an opportunity to be one game over after losing 3- 2 to the NL Central Leading Milwaukee Brewers on Thursday. Since starting the season 3-10, the Phillies have gone 19-12 a decent .613 stretch. Unfortunately, they can't gain any ground on the Mets who are playing so well, that that would still only be good for second place in the NL East. So for those who are keeping track of such things, the Braves hold the Wild Card spot right now, and the Phillies are 4 games back with two NL West teams in front.
What's Next?
The Phils go on the road inside the NL East with 3 against the Florida Marlins who are 2 games under .500 yet only one game back of the Phils. Then another 3 with the Atlanta Braves who are slipping slightly after a tough series with the Red Sox. The Phillies are 8-13 against the NL East and 9-12 on the road. I can't stress enough the importance of this road trip. Nothing less than .500 will do.
The Two Ryans
Ryan Howard will make 2 rehab starts in Lakewood this week as a designated hitter to get ready to return to the lineup by the end of the week. What will this mean for Chris Coste who has not had the opportunity to play much during his cup of coffee with the big team. Ryan Madson should return to the bullpen before the first game against the Marlins.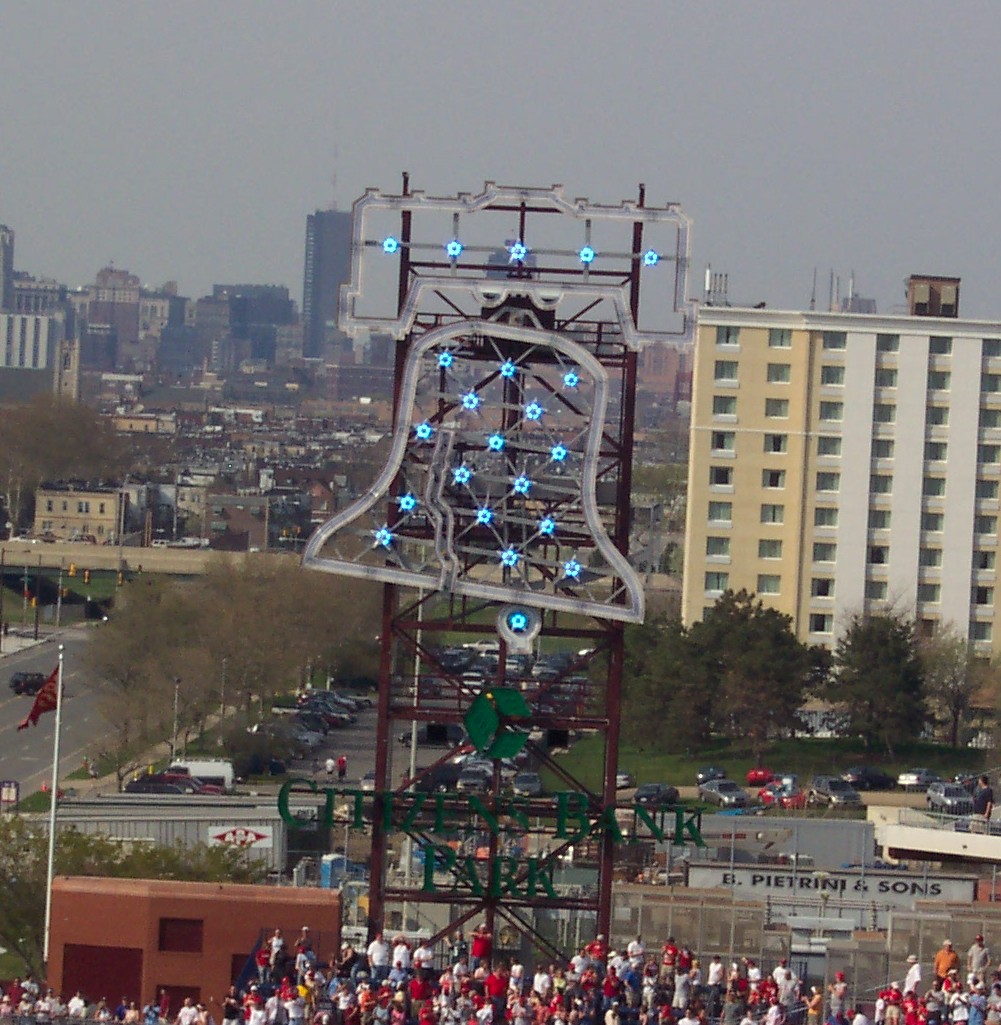 MLB Standings as of May 21, 2007
Team
W
L
PCT.
GB
New York
28
15
.651
-
Atlanta
26
18
.591
2.5
Philadelphia
22
22
.500
6.5
Florida
21
23
.477
7.5
Washington
16
28
.364
12.5
Manuel Watch


Executing the Double Switch is a Manager necessity. Executing the Triple Switch is an art form. And Charlie Manuel is no artist. Yet he flawless executed a triple switch Friday night. Unfortunately this was after leaving Jon Lieber in 1 batter two long. Lieber gave up home run to Matt Stairs to open up the 8th inning. In comes Antion Alfonseca, Wes Helms moved to first and Nunez came into play 3rd. Some may argue this was merely a double switch because only 2 batting positions were affected. And they be right. But I'd like to give credit were credit is not due.
All the fan fare over Friday's moves were cancelled by Charlie Manuel clearly not looking at his line up card for the 9th. Bringing in Myers to replace Geary who gave up 3 gopherballs, (the pitcher's spot was due up 2nd in the 9th and the Phils clinging to a 2 run lead) Manuel failed to make a switch to put a batter in that spot. Why was this a problem? Rod Barajas walked to lead off the bottom of the 8th. Then Myers forced to sacrifice, failed to do so. Rowand Struck out. And Victorino doubles but Barajas could only get to 3rd base, instead of scoring the much needed insurance run. These are things that will keep you up at night. And I mean me.
Felske-esque
Sub-Par
Servicable
Wild Card Bound
Excellence
Black Cherry Wishniak -- Best Players
LF - Pat Burrell -- While Howard has been out the power has had to go somewhere. And Pat the Bat has stepped up. Although, he is hitting just .250 this week, 3 of his 5 hits were homers for an outstanding OPS of 1.15.
CF - Aaron Rowand -- His average might be slipping down to .333 on the year, Rowand hit 2 HR with 7RBI this week. His season has been one of consistency. An real bright spot on this team.
P - Cole Hamels -- Cole goes 8 innings striking out 11, holding the Brewers hitless for the first 6 innings. Nice job for the teams Ace.
Soft Pretzels -- Weak Players
3B - Wes Helms -- Wes Helms has been a defensive liability all year. Which has all but put him on the bench for most of this week. Thanks to the emergence of Greg Dobbs and the Artist formerly known as the Light Hitting Abraham Nunez..
RP - Geoff Geary -- 3 Gopher Balls on Sunday added to his terrible performance this week. An ERA of 9.82 and WHIP of 1.64 could have done more damage to the team this week. But did not.
SP - Jamie Moyer -- Moyer struggled this week, even though the Phillies won one of his starts this week. His ERA this week was 11.17 with a 2.17 WHIP. That's not cutting it.
Scrapple -- Key Stats and Plays
Almost -- Thursday afternoon both Burrell and Rowand almost hit homers to left field, hitting the top of the wall but not going over. Inches cost the Phillies a victory there.
11 -- In the last 14 games, the Phillies starters have thrown 11 quality starts. Quality Starts keeps your bullpens fresh and healthy and equals victories. In comparison, the Phillies had 13 quality starts in the first 30 games.
20 -- Thanks to Rowand and Shane Victorino the Phillies have added to their league leading total for Outfield Assists. The two assists from Sunday's game turned into two inning ending double plays for the Phightin's.
HammLinks: Around the Web
---
HammLinks: Phillies Blogs
Philadelphia is home to the finest blogging in the nation, you can see that over at PhillyFuture.org But the Phillies have a loyal blogging fan base. Get to know these guys. If you see a blog that should be here, e-mail me at PhillySportsHQ at hammradio.com. If you are an owner of this blog, feel free to link to HammRadio.com or coming soon, PhillySportsHQ.com
Send us an e-mail if these links are out of date. We will try and update the order, based on posting frequency and quality.
Other Baseball Links and Blogs
---
TAGS: