Breaking News: Afghan Whigs to Reunite! Woxy shuts it doors at 5PM (EDT)
Last Modified

9/15/2006 3:17 PM

Story Summary

We say goodbye to WOXY.com and Hello Again to the Afghan Whigs!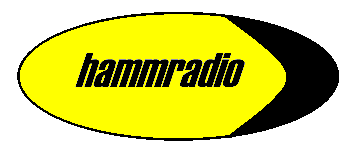 What a way to start the weekend! The Afghan Whigs plan to reunite in two weeks to record some new songs to add to a retrospective (box set?) of music that will come out in March or April.
If you haven't heard of the Afghan Whigs, what's wrong with you? But seriously, you might know the lead singer Greg Dulli from his appearance on the Backbeat soundtrack singing John Lennon vocals. Or you might know him from his current band the Twilight Singers or perhaps his solo effort.
The Whigs (not to be confused with The Whigs) were one of the best live bands ever. The new band, over time has brought back some of the energy of the old band. So I highly recommend checking out the Twilight Singers, when they come to your area. (The Twilights just wrapped up a tour which featured their first EVER appearance in Tel Aviv).
Check out the Following Albums:
What a fantasic album... Songs to check out: Gentleman, Debonair, and Fountain and Fairfax
The latest effort from the Twilight's. Check out bonnie brae and underneath the waves
Good bye Old Friend
And it's time to say goodbye to Woxy.com. They will be shutting down their doors at 5pm today. If you haven't listened to them, I'm sorry. But this won't mean that our Pow's of the day will disappear from HammRadio Today. It will always be there. Just with other stations in rotation:
HammRadio.com's suggested On-Line listening Stations
---
TAGS: