HammRadio Today: 07/21/2006 --
Are there Cheesesteaks in Paradise?
Last Modified

7/22/2006 4:17 AM

Story Summary

It's a strange day... strange day. Pat Buchanan and Saddam Hussein both seem to make sense, the originator of the Cheesesteak dies, and Tiger Woods leads a major. Strange, strange day.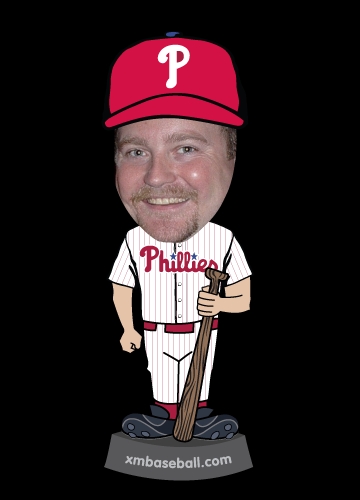 Cheesesteak Legend dies
Well, it's a sad day. The originator of the Cheesesteak has passed on. Harry Olivieri brother of the famous Pat, the King of Steaks, goes to the corner of Passyunk and Golden Gates in the sky. We say a few words over at CheesesteakGuru.com. Who is the Cheesesteak Guru? Me, Mike Cunningham, that's who!
HammLinks: Around the Web Today
Buchanan gives an interesting non-conservative take on Israel's war with Hezbollah. I guess the we're mad as hell and we're not taking it anymore is not a good enough excuse to go to war.
My buddy Kyle from Lakeside-Park.com wrote me this: "Man...I wish I could disagree with that letter he wrote..."
Fantasy Football season is upon us. And tomorrow is our Draft Lottery BBQ for my league. Yes, we have a BBQ, so that we can get our draft positions. Then there's drinking and poker that follows too. My team name? After last year's Franklin Comes Alive. My team name this year... Taint Unsual
So a married lesbian couple are getting separated. Hmm. So their marriages don't work either. Shoot, well then who's got this thing figured out?
Tiger Woods is back on top of the leaderboard at a Major as he leads the OPEN Championship. Here you can follow Tiger Woods perfect swing from any angle. I like the one where you stair at his crotch.
[sub required] Buster Olner on his ESPN Insider blog discusses the Phillies trade options.
No, it wasn't because she wasn't rude enough. No, it wasn't because she opposed a street named after Mumia. And it wasn't because she wanted her pommes frite to be called Fritures de libert?.
HammRadio.com's suggested On-Line listening Stations
---
TAGS: