Kalas Asks Ventura What's It Like Being Governor of Minnesota
Last Modified

6/6/2006 11:48 PM

Story Summary

So if you ever thought that 6/6/06 was a perfect time to go to hell, well I decided to tempt faith by going after... Harry Kalas.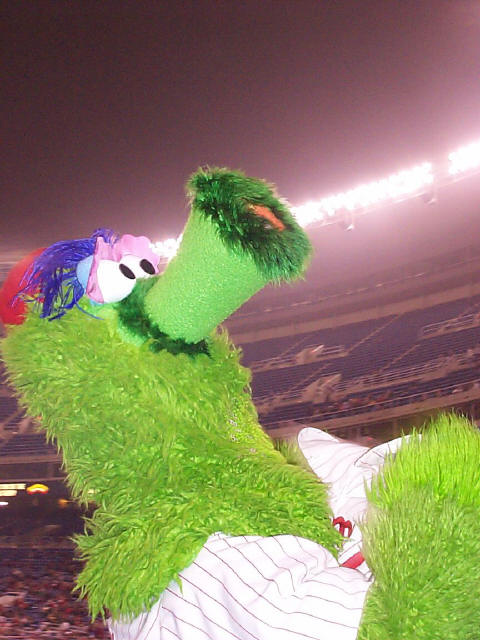 It is taking every bone in my body to avoid angering the Baseball Gods. But my ONE time ever broadcast of a baseball game in the Richie Ashburn Booth aside, I have to address a certainly egregious mistake by the Dean of Baseball Broadcasting, Harry Kalas.
Robin Ventura, the former Major League Baseball Player who once played for the White Sox and the Mets, visited the booth in Arizona to discuss Prostate Cancer awareness. Major League Basesball will help bring awareness to the disease through a Home Run Challenge, where you can pledge a certain amount of money for every home run hit during select baseball games. Tonight's Phillies game featured 3 homers that will be a partof the pledge. You can pledge here.
Okay, I feel better now. I've given you a chance at making a difference and now I can bring up the real issue. After asking Ventura who the toughest pitcher he has faced, Kalas asks... "Did you ever face Sandy Koufax?"
Sandy Koufax. The guy just told you that Randy Johnson was the toughest pitcher he had ever faced. He just explained to you that he had played with Todd Pratt!!! And you ask him about Sandy Koufax!!! ZZZZZZZZZZZZZZAAAAAAAAAAPPPP...
Whew that was a close one. Lightening bolt.
Look, Harry Kalas is the greatest baseball broadcaster ever. I dream about his voice narrating my dreams of Major League stardom. I imitate his voice. I long for his the reverberations of his throat during the long winter months.
But Sandy Koufax!!! He might as well have asked Ventura what it was like playing with Babe Ruth!
Sandy Koufax's last game? 9 months before Ventura was born. It is likely Ventura's parents were having sex the NIGHT Koufax last pitched!!! Okay, okay... I've played with the Baseball Gods enough. I'll see you all in hell! Perfect on 06/06/06, right???
---
---
TAGS: