HammRadio Today: 03/17/2006 --
Happy St. Patrick's Day!!! Is Howard Stern a Hypocrite?
Last Modified

3/17/2006 9:29 PM

Story Summary

So do you think Howard Stern is a hypocrite? I haven't figured out the answer yet. BUT I do know this, Opie and Anthony haven't started bashing me yet. I want to know why!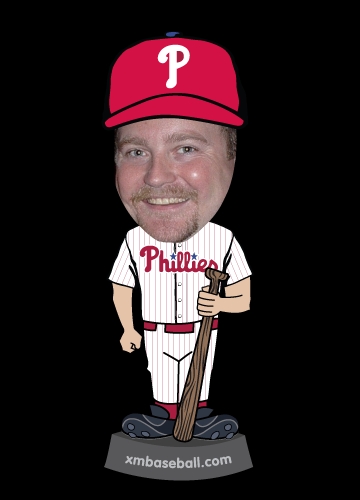 HammLinks: Around the Web Today
Long there were rumors that Opie and Anthony when they were hired by Infinity (now CBS Radio) and the former home to both shock jocks and Howard Stern. That Stern put a clamp down on their mouths. Why, well let Howard explain (sound).
So does that make Howard a hypocrite? Howard rarely talked about O&A himself which seems fair. In fact not since the days of the wars with Mark and Brian and John Debella had Stern directly mentioned his competition. I suppose it was syndication that reeled Stern in. At the height of his popularity, Stern was in over 40 markets. Perhaps two-thirds of those stations were infinity stations. So bashing his competition could put himself in jeopardy with his syndication deals, in essence hurting his pocketbook.
Howard Stern is more than just a Shock Jock or Radio Personality. He is also a businessman.
But why would Howard ask O&A to not talk about him. Well, at best it can be explained if you are regular reader of Bill Simmons the Sports Guy. As an employee of ESPN.com, he hast to rein in his criticism of other ESPN employees. Often, he will not praise programs from his employer to avoid any kind of conflict of interest. So in this case it does kind of make sense. Why bash people on the same company. That is if you think that bashing a fellow employee would cause harm. In a shock jock battle... wouldn't you think it would help???
Yeah, me too. On the Proof of Concept I challenged Opie and Anthony to bash me. I have yet to hear from them.
So the holiday is about drinking and wearing of the green. Okay, I'm on board.
You can send funny ones just like this one.
I suppose you can go to this site more than just onc a year!
---

Philadelphia Phillies St. Patrick's Day White Hooley Cap

Philadelphia Phillies St. Patrick's Day Hooley Cap


Philadelphia Phillies St. Patrick's Day BP Jersey
Features


St. Patrick's Day BP Jersey
100% poly pro weight mesh
Kelly green jersey with team name embroidered in tackle twill across chest
Underarm gussets for added breathability
Vented mesh panels
Button-front closure
Jock tag at lower left
Made in USA
---
TAGS: