What's Goin On?: Proof of Concept Podcast #59
Last Modified

11/17/2005 5:18 PM

Story Summary

We're back after a week in hibernation. Do I have an explanation? NO. Do I have an excuse? Plenty. But I don't really get to them here.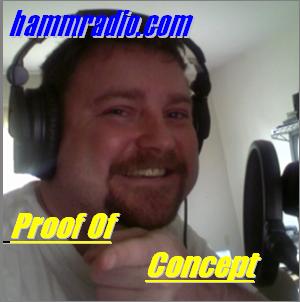 Proof of Concept #59

We're back and Mike Cunningham interviews his favorite guest... Mike Cunningham. He puts him on the hotseat and puts him on NOTICE. Also, we have the Celebrity Pedophilia corner with stories on Gary Glitter and Michael Jackson. OK, OK... alleged... And an apology to my good friend Mac. Mac is a girl.
Contact Us
HammRadio.com Hotline:
267-828-0112. Leave message after second beep.
Podcast E-Mail:
ProofOfConcept at hammradio.com
Just Click The Arrow and Play! (NOTE: will play the MOST recent Podcast!)

-- Mike Cunningham, HammRadio.com
---
TAGS: