What's Goin On?: Proof of Concept Podcast #56
Last Modified

11/1/2005 12:54 PM

Story Summary

We take the day off for Halloween, but not for a holy day of obligation? Oh, what is a lapsed Catholic going to do? Talk about Dicks of course. Dick Cheney...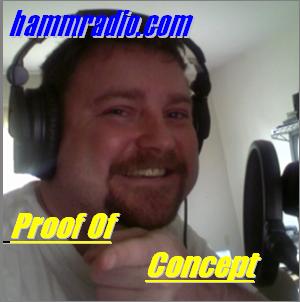 Proof of Concept #56

I'm 32... but sometimes I feel like I'm 12. Dick jokes... Today's show all about Dick jokes. But for some reason we leave out Dick Grayson, Dick York, and Dick Sargeant. Hmmm. Now that Judge Alito has been nominated for the Supreme Court, it brought to mind another Ito that would have been a great Supreme Court Judge. Judge Ito. Okay, that was purely for selfish reasons. Can you imagine the influence Clarence Thomas would have on Ito? It'd be awesome.
Contact Us
HammRadio.com Hotline:
267-828-0112. Leave message after second beep.
Podcast E-Mail:
ProofOfConcept at hammradio.com
Just Click The Arrow and Play! (NOTE: will play the MOST recent Podcast!)

-- Mike Cunningham, HammRadio.com
---
TAGS: