Executive of the Year?
Last Modified

8/5/2005 1:47 AM

Story Summary

Have the Flyers found the missing ingredient to Philadelphias Championship Misery? They may have found it with Peter Forsberg!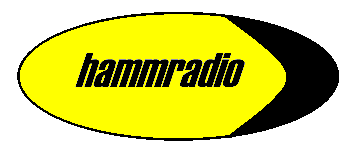 In just one week, Bob Clarke, Flyers GM, reinvented the Philadelphia Flyers, virtually erased the Eric Lindros era from Flyers fans, and perhaps set up the Flyers for a Stanley Cup Run. On the heels of the Flyers AHL affiliate, the Philadelphia Phantoms winning the Calder Cup, with outstanding young prospects (Jeff Carter and Mike Richards), the Flyers removed some age from the team by buying out former Lindros Linemate John LeClair and Jeremy Roenick's best friend Tony Amonte.
Clarke sured up the defense by adding Derian Hatcher, bring back Chris Therien, and Mike Rathje. All three players are listed at 6-5, 235 pounds. Does Clarke know something about the new rules that we don't?
Then Clarke made the biggest move of them all, signing the best player in the NHL, Peter Forsberg. We all know that Forsberg was involved in the Lindros deal which basically set up the Colorado Avalanche 2 Stanley Cup runs. To make room under the new Salary Cap for the former Flyers draft pick, Clarke was forced to trade Roenick to the Kings. It was probably the most amicable split in the history of organized sports and Roenick said he would never stand in the way of Philadelphia acquiring "the best player in the world."
The Flyers, who were one game from the Stanley Cup finals last year, have Goalie Robert Esche returning, with Antero Niittymaki, who was amazing during the Calder Cup playoffs, coming up from behind. The Flyers could have the best 1-2 Goalie punch in the league.
And last but not least, they have arguably the best coach in the league Ken Hitchcock who is probably chomping at the bit to set his lines.
Just when you thought Hockey was Dead, the #1 Hockey Town in the world according to the Sporting News is set up for an amazing season. And you can thank Bobby Clarke for that.
---
TAGS: