Bob 'Buck The Bartender' Vetrone, passes at 79
Last Modified

3/25/2005 12:00 AM

Story Summary

Bob Vetrone was more than a newspaperman, more than just a Sports Information Director. Bob was a Philadelphia Institution.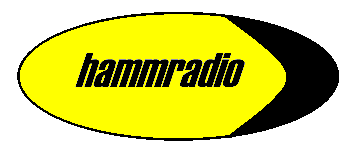 I've met Bob Vetrone on numerous occasions, but I can't say that I could call him a friend. However, I am close to people who would, and I know that they are saddened by his passing. I recall while growing up I read Buck the Bartender in the Daily News trying to answer his trivia questions as I learned about the personalities of the game. I was way too young to know what a real bartender would be like. But I had hoped that when I would meet one, they would be like Buck. They never were.
My interactions with Bob were sadly few, but I recall a few memories that I will pass along to you. While in a Journalism class at La Salle, Bob Vetrone was a guest speaker and he spent the entire 45 minutes of the class regaling us with stories of his entry into sports writing and his life story. Our assignment was to take his talk and turn it into a news story. I couldn't find my story. I probably never handed one in. But the tributes about Bob reminded me a little of his life story. From a South Philly boy who became a newspaper writer who became a Philadelphia institution.
More recently, I was lucky enough to interview Bob at halftime at two La Salle Women's basketball games this season. There is no need to prepare for an interview with Buck. All you need to do is just get him started. There is no teeth to pull. He will lead you to some great stories. Just from these small moments you can see how much he loved being around sports and in particular how he came to love the game of Women's Basketball. Here are the interviews in their entirety:
While researching more about Bob, I found this interesting story. Just a little moment in Bob's life when he worked for the Bulletin. It was how Bob helped some La Salle College Students in their quest to bring back a "Aunt Het", a sort of Dear Abby.
I gave him the who, what, where, when and how of the situation. He immediately assigned Bob Vetrone, one of our great sports writers, to deal with the situation. Vetrone went out, climbed onto a metal support bracket surrounding the flagpole and led the students in cheers for Aunt Het, and the La Salle fight song. He might have had his tongue in his cheek when he promised that he would do all he could to bring back Aunt Het.
Good stuff, from a good man. We'll miss you Buck.
---
TAGS: