Pre-season Thoughts: Eagles Fall to Steelers, Kolb rises, Defense disappoints
Last Modified

8/27/2007 9:52 PM

Story Summary

The defacto leader of the Defense was Jeremiah Trotter. Now he's gone. How did the Eagles respond? Not well at all. This and more thoughts about the pre-season game against Pitt.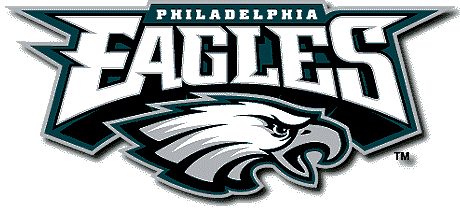 The defacto leader of the Defense was Jeremiah Trotter. (Perhaps he's the 1st Mate to Brian Dawkins. Or perhaps they act as a Duumvirate for the defense. Donovan McNabb is the leader on the offense. He is because he tells you he's the leader.
But now Trotter is gone. And Dawkins is getting old. How did the new look defense Eagles do against the Pittsburgh Steelers? Not well. The defense was porous. I'm so tired of seeing opposing running backs run through the line like they are running down hill during the Running of the Bulls in Pamplona. AND THE running backs are the BULLS!!!!
Sunday Night QB will return with our weekly reports of actual games. We won't give you that here for a pre-season game. For now, here are some thoughts:
But we did like what we saw of Kevin Kolb. If he's the future, then it's bright. The question is when that future is.
I like Tony Hunt. He doesn't like to go down. He's going to score quite a few touchdowns this year. Brian Westbrook fantasy owners take note!
Sean Considine has to clean up his play. He can't tackle Tight Ends. He seems like he's lost there. The stats show he had a good game. But I can't believe that's true. We have to continue to monitor this situation.
Brent Celek I'm a big fan. He WILL be the starter before the year is out.
Sav Rocca. He's my punter. It's going to be fun watching him this season, mate.
Some questions as we approach the last pre-season game against the New York Jets on Thursday night:
Will they be able to stop the run?
Will McNabb play at all?
Who will be the punter?
Will Andy Reid get out of his funk and quit thinking about his boys? His face didnt' seem to be focused on the game? Wait a minute I sound like 610 WIP psycho analysts who think the Eagles are more important than real life. I'll get over it I guess?
---
TAGS: