The Reid Kids... A fair and to the point article
Last Modified

2/2/2007 9:54 PM

Story Summary

John Smallwood address the Reid sons situation. He was fair and to the point. Here's HammRadio's take.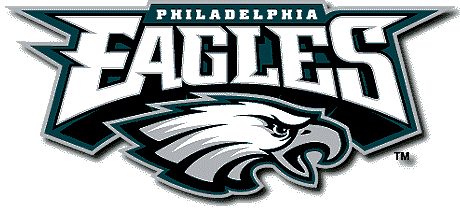 NOTE: Sometimes, we like to interact with columnists, editors, bloggers or comment on message boards. So sometimes we just repost said content here... With some edits.
John,
Great article on Reid today. You touched on all the points and what we as fans and citizens should consider, when evaluating this situation.
Does a child's action reflect on a parent? Right or Wrong it does. From the smallest traffic incident to the worst person in the worst prison it does. But at some point they become adults. And they begin to make their own decisions. So when does that responsibility stop?
If you are still living at home, you aren't fully an adult, no matter what your driver's license says.
And unfortunately, when you are in your early twenties, you are still learning what it's like to be an adult. For some, you have to learn it earlier, especially if you are poor and you need to fend for yourself. But for the youth of the wealthy (even these days the middle class), childhood is extended. And I think in someway this is the case here. But I'm not going to discuss parenting. I'm going to discuss your point about how this reflects how Andy deals with young men of the same age. Who regardless of upbringing are faced with similar things: fame, wealth, and youth.
Those that blame someones upbringing (or worse race) and how they deal with these issues, can only look to this case and show... that Race or Upbringing are further down on the list when you have fame... wealthy... and youth as mitigating factors. (Unfortunately, I think Tank Johnson has missed that point.)
But for Andy, character does matter on his team. And he typically works with the player (if they are talented.) and cuts quickly others if they're not. I recall when Correll Buckhalter was a rookie that he was in a car with 2 other players one of whom had pot on South Street? and he was kept while one or two of the other players were removed from the team. But the end result, if one of his players were caught up in this mess, wouldn't he just as easily cut him and remove that player from the team. Or in a case like TO, put him in a serious TIMEOUT until he was released???
These are Andy's sons. He can't SUSPEND THEM without pay. He can't deactivate them. He can't cut them. He can't release them. They're his kids.
One more thing to mention. We as fans are focused on Andy in this situation. But it's fair to say, that his wife has an equal share of the raising, discipline, etc of their children. So we don't know how they divy up the child rearing. Maybe Tammy Reid let's the kids get away with more than Andy. Or perhaps it's the other way around. Either way, it's a little more complicated than that.
But if we take the view that it's the father that doles out the discipline. Then it's fair to ask the question, does Andy the Coach/GM handle his players differently than Andy the father handles his sons. And if it's different, which is the better solution? If Andy wants to call the team a family, shouldn't it work the same way? If it can't be the same, than it's not family, right?
In any case, it's a troubling situation. And you've indicated a pattern of behavior that tells me that maybe there's some serious issues these boys are facing. And it seems it has been escalating over time. And that this is the final straw. (IT should be for us as CITIZENS.) It shouldn't matter to us as fans. But it should be for the Reids. Because this could have been MUCH MUCH worse.
I just wonder if the stubborness that we've seen in Andy' coaching and GM history (or is it a BLINDNESS to real problems?), is reflected here in this issue. We don't know for sure how he handled the previous situations. But things have gotten worse. And we've at least watched how Andy handles "rock bottom." He recovered this year with the football team. I just hope that he can use those same skills to help his boys.
---
TAGS: