HammRadio Today: 4/13/2007 --
It's Friday and these are links
Last Modified

4/13/2007 7:01 PM

Story Summary

So we have a flood of A$$-Hole of the week nominees, the usual suspects of course. And oh yeah... teenagers are having sex. And scientists want to keep the internet to themselves.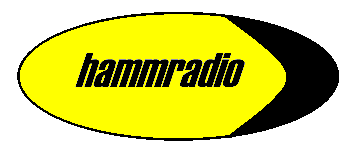 It's Friday the 13th. And I suppose bad things are supposed to happen today. So to ward off evil spirits... let's give you the links... in rambling form...
Since it's also Friday and there's no Pop Candy mailbag. Let's talk about sex. All the things you didn't know about sex and frankly don't want to know.
Breaking news... Teenagers are having sex! It's good to know kids are still having sex, because these scientists want to scrap the Internet and start all over again. I'm guessing to keep the porn to themselves.
It's Friday... so that must mean that the Sports Guy is writing a column on basketball... maybe the Celtics???
Well it was bound to happen, the Conservatives have decided to blame someone else for Don Imus. It's the rappers! Or wait is it the Double Standard at work???
Okay, now the rest of the links, in normal form. Since it's Friday we need some A$$-Hole of the week nominees. Hope we have some!
HammLinks: Around The Web Today
Okay, so you get your girlfriend out the office... but you force them to give her a big pay raise. Who are you Charles Foster Kane?
It's 2007... why is that no one knows what happens when they delete or not delete an email. I mean come on we know Karl Rove keeps up on what's hot.
Yup, That's what I thought... Hadley... Gates.. you are double nominees for A$$-Hole of the week.
Yes, Dubya, when your entire foreign policy has been based on a culture of death. Mr. President, you are also nominated for A$$-Hole of the week.
Pogue rants about home networking. But the problem is necessarily a Microsoft issue, it's really a FORM over FUNCTION problem with installation products. Installations over time are cobbled together from multiple pieces and multiple places. ONE CLICK installs is what you really need.
HammRadio.com's suggested On-Line listening Stations

Pows of the Day:


Breeders "Cannonball" Indie 103.1
Robert Hazard "Escalator of Life" 1st Wave -- Sirius
U2 "With or Without You" 1st Wave -- Sirius
*** POW OF THE DAY ***

My Daily Spot
I keep forgetting to put this new feature on the site as a blogroll somewhere. But I wanted to give you a peak into some of the links I check out daily/regulary. I call it "My Daily Spot".
My Daily Spot

General News

PORTALS

SEARCH
---
TAGS: