HammRadio Today: 3/21/2007 --
Will the World End with a Solar Storm??
Last Modified

3/21/2007 7:20 PM

Story Summary

Genie Francis hits the wall and the world may end by 2012. Awesome. What a good day. At least Arnold and Rush are fighting.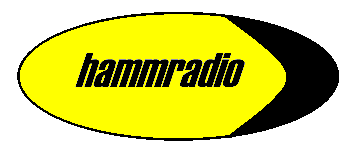 With the world speeding toward extinction by the sabre rattling president and his minions. [War with Iran seems to be inevitable.] So it's hard not to think about the future. And wonder if we will even get to 2012, the year the Mayans and my Buddy Kyle and perhaps Darren Daulton believe the world will end. And will it end with a Solar Storm?
But if we are going to make it to 2012 and beyond, will we get the benefits of the HOME OF TOMORROW? Or will it just be a museum? We were promised Flying Cars my friends by now! Dammit
HammLinks: Around The Web Today
Remember when Laura Spenser was the hottest thing...
Create a tiered system of programming that seems cheaper than the "FULL Package" but is ultimately worthless to the rest of us... who want it all for a fixed reasonable price.
Here's one of his best clips ever.
I would be very concerned about the engineering of this walkway. Just thinking about it I get that feeling in teh pit of my stomach down to my ballz...
"He's a irrelevant... He's a girly man... so flabby and pudgy..." Would have been a perfect time for my horrible Arnold impression.
My favorite will be and always will be the beginning of Family Ties with the oil painting (not the original with the hippie photos.
At his locker... leaving the interview room with the dais empty of reporters.
HammRadio.com's suggested On-Line listening Stations

Pows of the Day:


*** POW OF THE DAY ***

My Daily Spot
I keep forgetting to put this new feature on the site as a blogroll somewhere. But I wanted to give you a peak into some of the links I check out daily/regulary. I call it "My Daily Spot".
My Daily Spot

General News

PORTALS

SEARCH
---
TAGS: