2004 Week 5: Phillies Weekly
Last Modified

5/10/2004 7:36 PM

Story Summary

The Phillies went 4 and 2 this week, working a 4 game winning streak. They head to San Fran and Denver next.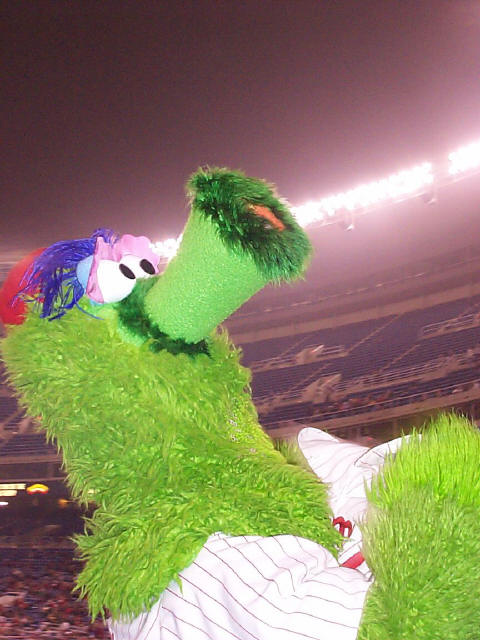 Editors Note: Each Sunday Night Inside the Dugout will give you the wrap-up on this week's baseball season.
What a good week. The Phillies went 4 and 2 this week, and have won 4 in a row. After starting the season 1 and 6, the Phillies are 14 and 8 since, finally climbing over .500. The Florida Marlins who are 6 and 0 against the Phils, are only 12 and 13 against everyone else. The Phillies are 15 and 8 against every one OTHER than the Marlins. If they can keep up this pace, they will be in EXCELLENT shape when we meet Florida in July.
What's Next?
The Phillies continue their Western Road Trip with battles with Bonds and the SF Giants and the Colorado Rockies.
Booing Rolen
Last week, we saw Rolen come to town and the boo's he received were quite muted. But Rolen's old High School coach didn't think so. If you are an ESPN.Com Insider you can access this article. In the article, Rolen's coach called Philly fans the "dumbest people [He's] ever seen." And continued to accuse that Philly fans ran him out of town.
Here's my letter to Jerry Crasnick who wrote the article on Rolen's third base skills:
You can tell Gobert, that Philadelphia didn't RUN Rolen out of this town. He ran himself out of this town. Rolen brought about the booing himself. This TOWN LOVED him. I LOVED HIM. That is until he started bad mouthing management, and saying he didn't want to play in this town. He would (along with Terry Francona) pull himself out Sunday games because of the Vet Stadium turf. Some people would say they don't blame him. But Mike Schimdt played 17 years on that turf, with KNEES that were shot BEFORE he was drafted. His career was pretty successful.
Rolen accused the team from not wanting to win, while the team was offerring him the BIGGEST contract in team history. The next day after his rant, they extended Bobby Abreu's contract. We boo'd him because he didn't WANT US. Not because we didn't want him. Rolen was appreciated as much as anyone. Take Pat Burrell for example. Here is a guy who couldn't bat Steve Jeltz's weight last year, and EVERY at bat, this town PULLED for him to get out of it. Rolen is nothing but a spoiled cry baby. I'm glad he is putting together an MVP season. But I'm also glad that he's gone.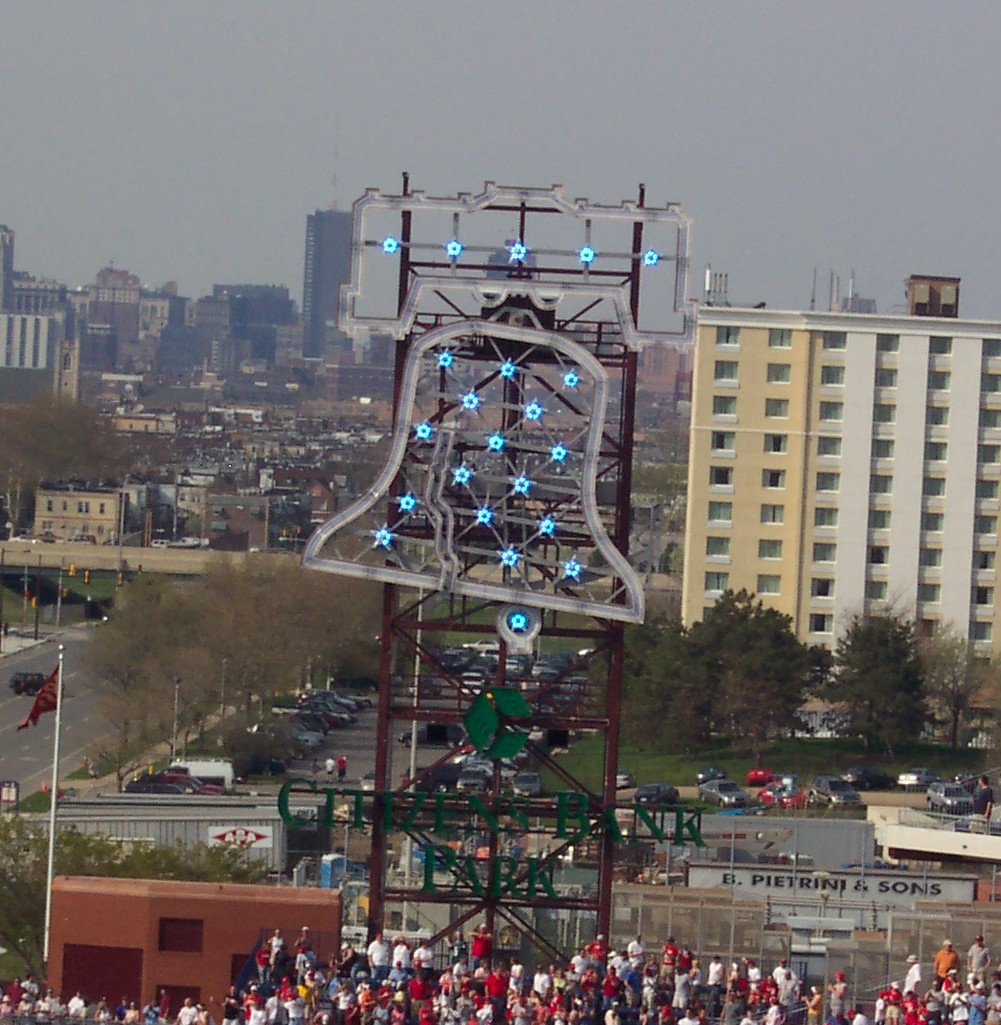 | | | | | |
| --- | --- | --- | --- | --- |
| Team | W | L | PCT. | GB |
| Florida | 18 | 13 | .581 | - |
| Philadelphia | 15 | 14 | .517 | 2.0 |
| Atlanta | 14 | 16 | .467 | 3.5 |
| New York | 14 | 17 | .452 | 4.0 |
| Montreal | 10 | 22 | .313 | 8.5 |
Bowa Watch

Felske-esque
Sub-Par
Servicable
Wild Card Bound
Excellence
?
?
?
?
?
?
?
?
?
?
Black Cherry Wishniak -- Best Players
Marlon Byrd -- Batted .333 with 2 homers and 6 scored runs. This is what you want from your lead off hitter.
Jimmy Rollins -- Batted .300 with 2 SBs and 3 scored Runs
Thome, Abreu, Burrell -- Combined for 7 HR, 14 RBI, 13 R. Although Thome only had 4 hits this week, 3 were Homers.
Soft Pretzels -- Weak Players
Placido Polanoc -- Went 2 for 18 (.111) before pulling a Quad muscle.
Eric Milton -- Lasted only 5 innings in his last outing. After pitching well to start the year has given up 9 runs (8 earned) in his last 2 outings..
Scrapple -- Key Stats and Plays
5 Stolen Bases -- Finally, manufacturing runs. If the team can manufacture runs, while they are waiting for the homers, this team will be putting up some HUGE numbers.
3.35 ERA -- The pitching staff has really held on leading the NL in ERA.
2.84 ERA -- Brett Myers has put together 2 decent performances. He needs to continue to focu here..
HammLinks: Around the Web
---
TAGS: