You Got What You Wanted, Abreu's Gone
Last Modified

7/31/2006 1:17 AM

Story Summary

Bobby Abreu was traded. Many fans lament the trade. The loud boorish ones are happy that we unloaded one of the greatest hitters in club history, for nothing. NOTHING.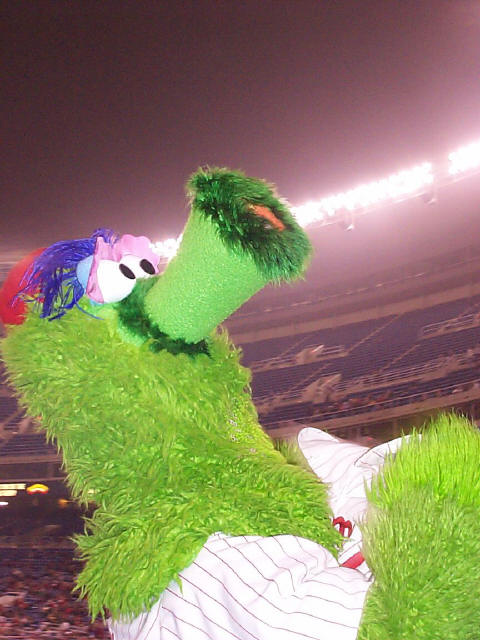 Dear Impatient Philly Sports Fan:
Well, you did it. You ran Bobby Abreu out of town. Does it feel good? Did you get everything you asked for? Actually, we got MORE than you asked for, if we're speaking of the gentleman who called sports talk radio on Saturday asking for the Phillies to unload Bobby Abreu for nothing. Addition by subtraction he called it. We need pitching he said.
Well, there have it, Abreu's 14 million dollars for next year will be saved. (The Phillies were not on the hook for Lidle's salary next year.) More dollars that can be spent on pitching right? Right? Nope. I'm sorry, very little of that money will be spent on pitching help. You're rotation next year will be Brett Myers, Cole Hamels, Ryan Madson, Scott Mathieson and Gavin Floyd. Randy Wolf will be a free agent, and Left Handers are a premium. Lieber if not traded by Monday will be gone as well. That Veteran Number One Pitcher you are all hoping for will NOT come in the form of Free Agency nor trade. Happy now?
The Phillies won't be done. And just because the non-waiver trade deadline ends tomorrow, doesn't mean that a veteran catcher like Mike Lieberthal won't be traded before August 31. Can't wait for the Carlos Ruiz-Chris Coste era to begin. Don't even think that the 7 million you will save with Lieberthal will be used for 3rd base help or more pitching.
Phillies GM Pat Gillick who reminds us all that we are still in the Wild Card hunt (just 5.5 games out) but also doesn 't think the Phillies will contend in 2007 in the same breath. What does that mean?
So I hope your happy, when you see Bobby Abreu hoist the World Series trophy with Jeter and Damon and ARod by his side. I hope you'll be happy!
---
HammLinks: Phillies Blogs
Philadelphia is home to the finest blogging in the nation, you can see that over at PhillyFuture.org But the Phillies have a loyal blogging fan base. Get to know these guys. If you see a blog that should be here, e-mail me at PhillySportsHQ at hammradio.com. If you are an owner of this blog, feel free to link to HammRadio.com or coming soon, PhillySportsHQ.com
Send us an e-mail if these links are out of date. We will try and update the order, based on posting frequency and quality.
Other Baseball Links and Blogs
---
TAGS: