What's Goin On?: Proof of Concept Podcast #77
Last Modified

1/26/2006 5:29 PM

Story Summary

Sorry we missed you yesterday, but today we make up for it with some Wild and the Wacky, revealing our struggles with liberalism and even a little O.J. Simpson talk.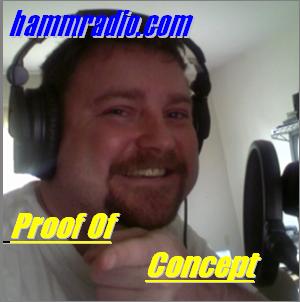 Proof of Concept #77

Another edition of the Proof of Concept breeds contempt from phone callers. We get a very flattering call from Donald Trump, who's going to be building a condo in Philly. Here what he has to to say about HammRadio.com and the Proof of Concept. Also, Andy Reid checks in to honor his friend and mentor Mike Holmgren on his trip to the Super Bowl. Let's just say, Andy's not taking it that well. And you've heard me interview myself.... listen to me interview the King from Burger King. Um... well... try to interview the king from Burger King.
Contact Us
HammRadio.com Hotline:
267-828-0112. Leave message after second beep.
Podcast E-Mail:
ProofOfConcept at hammradio.com
Just Click The Arrow and Play! (NOTE: will play the MOST recent Podcast!)

-- Mike Cunningham, HammRadio.com
---
TAGS: