Arrested Development is the Best Show on Television
Last Modified

1/4/2006 3:04 AM

Story Summary

There is one ONE HOUR episode LEFT of Arrested Development. Are you watching??? Here are some reasons why you should.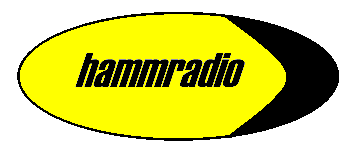 There is one ONE HOUR episode LEFT of Arrested Development. It should be a star-packed spectacular. A last ditched effort to save a television program that is really the smartest and funniest on television. (Yes, Yes, I love Curb Your Enthusiasm, The Office and My Name Is Earl). But Arrested Development is funnier and smarter than all three.
The latest episode was a self-referential treat. The show parodied it's own demise and featured Executive Producer and narrator Ron Howard saying "Tell your friends about our show" and flashed a web-site calling for people to SaveTheBluths.org which is different from SaveOurBluths.com. The show also answered critics of the show, most likely in Fox boardrooms, that the struggles of the show are the result that it's not a typical sitcom with typical sitcom situations. Well, if you follow Howard' narration, he set-up each scene explaining how it was a standard sitcom trick. For example, having G.O.B. working as a waiter or having Lindsay try to cook for the party and potentially poisoning guests.
Silly jokes like George Sr poisoning teachers with muffins with news clips and faux VH1 shows featuring Andy Dick calling the "murderer?" the Muffin Man and Buster's thumb killing a racist old lady are just par for the course for this irreverant show.
The show is not just smarter than the rest. But besides it's subtle humor, there is out-right slapstick humor that always kills me. But the real key is the ensemble cast, that could be the finest ensemble since Seinfeld left the air. Led by Jeffery Tambor, as George Bluth Sr, he leads the silliness with physical humor and deadpan delivery that is his standard. And of course, Jason Bateman as Michael Bluth, the real star of the show, who plays a Jack Benny-type of straight man, where every thing he does might have good intentions but falls flat on his face. Jessica Walter as the matriarch of the family, the one true villian on the show, reminiscent of Jessica Tate (Katherine Helmond) from Soap.
The other Bluth brothers GOB (Will Arnett) and Buster (Tony Hale) give Bateman fits. The lovely Portia Di Rossi (Ellen DeGeneres current girlfriend) as Lindsay Funke and her husband Tobia Funke played by the EXTREMELY funny David Cross are probably America's most dysfunctional married couple. Their daughter Maeby has turned into a movie producer on the show and an ingenue. But perhaps my favorite character and perhaps the most talented is Michael Cera who plays George-Michael Bluth. The George-Michael running joke makes me chuckle, but his nervous naivety is really the best turn by a young comedic actor PERHAPS since Jason Bateman on It's Your Move. Okay, maybe not.
But most importantly next will feature the return to the small screen of Bateman's older sister, Justine Bateman. Not since we've seen her breasts on the Showtime show "Out of Order" have I been this excited. Showtime and HBO by the way were mentioned in the last episode as potential saviors of the program. Which when you see it, is damn funny!
So whatever you do... Watch this damn show!!!
---
---
TAGS: