Campaign 2003: Street vs. Katz; Why I picked Katz
Last Modified

4/28/2004 8:01 PM

Story Summary

The Philly Mayoral election was a heated race. Yesterday was the Primaries in Pennsylvania. It felt good to vote Democratic again. Here''s a look back about why I voted for Sam Katz.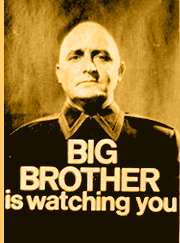 Through the many years, Mayor Street has been in politics, I am amazed at how many times his photo-ops and success stories always turn flat or just plain bad.
He starts out with a great idea, like "Operation Safe Streets", or the other urban blight issues, which are hot buttons for the Philly Residents, but then you see him driving a snow plow and it just doesn't seem to work. Seeing him on the stage on national events like giving the Medal of Freedom to Sandra Day O'Connor or riding Ed Rendell's coattails at the Governor's podium ring hollow.
Not that I think Street is a joke. But perhaps big time politics is not his game. Street is a better public servant inside City Council chambers. He always seemed to be perfect for that role. And as mayor, he seems overmatched.
Maybe it's his staffers or people he has trusted on his way to the top that fail him. If he had read further in Philadelphia Weekly's article about drug dealers turned T-shirt painters, he would have noted that there were outstanding court dates for this crew. And that the turning of the leaf, would seem to the naked eye too recent. If this guy and his crew are turning it around, more power to them. But Street should have been more cautious.
It seems more clear each day that Street is out of his league. Fortunately, Governor Rendell is Harrisburg and is still watching over his hometown. Or we could have been in real trouble.
I don't know if Katz is the right man for the job, yet. But I know for sure, John Street is not.
---
TAGS: