HammRadio Today: 05/17/2006 --
Blame the Media and The Magnifying Glass theory
Last Modified

5/17/2006 11:02 PM

Story Summary

It was the Right Wing Conservatives that started. And they certainly won't be the last to do it. But I think blaming the media is our new favorite past time. Are they right?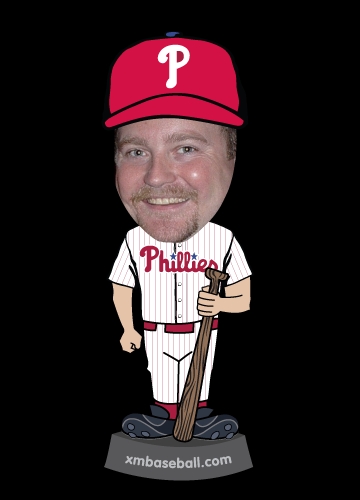 HammLinks: Around the Web Today
Blame the Media. That seems to be the latest craze. Over the last few years, Conservatives like O'Reilly and Hannity and Limbaugh, would have you believe that all of the world's problems are because of the LIBERAL Mainstream Media. As if there was this raging conspiracy of all the networks (exclusing Fox News of course) and of course the media conglomerates like CBS Radio which own CBS television and um, oh yeah, CBS Radio where Hannity and LImbaugh etc can be heard. Hmmm.
There are issues that are the fault of the media. And unfortunately, it's really an excuse to avoid the REAL culprit ourselves. There is a chicken or egg quality of info-news-entertainment-journalism. Is the MEDIA giving us what we want or telling us what they want us to know? Is it a little of both? Perhaps a little bit of both. The feedback between broadcaster and audience is more prevalant with blogs and family values media watchdogs. Broadcasters know instaneously whether or not their messages are what the consumer wants. The rest of it, I suppose is all static.
So do we WANT to know that Britney Spears is a bad mother? Or has she become a bad mother because of the attention that is being paid to the young lady? Look at the face on this young mother. You tell me, whether or not it is the MEDIA's fault, or our very own need to know everything there is to know about these celebrities. Do I need to know that Britney wears a pink thong while shopping with her baby in tow? Yes, Yes I do. And that's the problem.
You see each moment we study the photograph of a celebrity and we clamor for more, we continue to place these celebrites under a MAGNIFYING glass. Not really a microscope, because our study of these personalities is not for science or education. It is for entertainment. Like the mean little kid who views the ants in his backyard with brand new magnifying glass. He studies them intensely not for the science of it, but for the entertainment. Soon, the entertainment wanes, and a new reason to use the magnifying glass is found by happen stance. The large lense now focuses the sunlight on unsuspecting ants and begin to burn these insects to a crisp.
The NEW entertainment is watching these ants get scorched. To the brink of death. The more we study, the more likely these celebrities will be scorched to death. (Likely) The most photographed woman of all time was Princess Diana. Her life was scorched too soon. Marilyn Monroe succumbed EARLY to such attention, but Elizabeth Taylor survived, although it took many marriages and drug addiction to get passed it. From his birth to his death, nary a day went by when John F. Kennedy Jr wasn't photographed. No matter how much his mother protected him. His life scorched by the intense beam. Some people seem to be resilient. Julia Roberts is one. Angelina Jolie and Jennifer Ansiton have beaten the odds, so far. But Britney Spears seems to be crumbling under the pressure, with her seemingly POOR choice of a husband, who seems too focused on his own career, than to be a protective father and husband.
So maybe, you can blame the media. But these people are put on the cover of magazines, because WE BUY THEM because they are on that cover. So which came first? The chicken or the egg? The Celebrity or the Maginfying glass? Who REALLY is to blame, then?
The McCartney's are blaming the media for their separation. Personally, I blame Yoko.
I don't listen to FM radio much anymore. And certainly not Debella. But all I know is, if they ask for an original Hawaian Shirt Gonzo Friday shirt, I want to see it!
Jill Porter goes out on a limb and suggests that the complainant in the Alleged Duke Rape case should state her case, before her crediblity is shot through the media. It's an interesting thought process, as rape victims had to fight for their right to anonymity. And in a world where he said/she said reigns, the only place the men in this case are presumed innocent is in a court of law. But in the court of public opinion NO one is safe. NO one wins in these cases. No one. I don't think our society will be able to fix it. Unless, men stop committing rape. Unless, in the cases of he said/she said consent is required in the form of written affadavit, we will always see lives ruined.
Is this battle worth fighting? It's a frigging tote bag? Why don't you just pay the $35 become a member of your PBS station and get a free tote bag from them.
I think it's about time we start tracking world records down to the 1000ths right???
HammRadio.com's suggested On-Line listening Stations

Pows of the Day:


Jimmy Eat World "Bleed American" on the iPod Mission of Burma "That's When I Reach For My Revolver" Woxy.com Vintage

---
TAGS: