What's Goin On?: Proof of Concept #99 -- We're BACK!!!
Last Modified

5/3/2006 1:16 PM

Story Summary

Where's the latest Podcasts? Has the pressure of getting to 100 taken it's toll??? Am I just plain scared of success??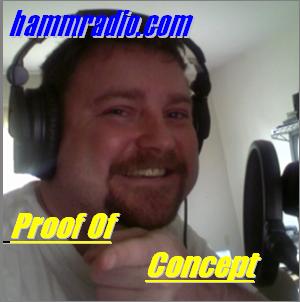 Proof of Concept #99 -- We're BACK!!!

I've been promising a return for weeks now... And we are back with a slightly retooled version of the show. I stripped out the Music... And brought you MORE talk! When radio stations today strip out the talk and bring you MORE music. I do the opposite!!! It's a revolution I tell you!!! And today we talk about the Immigration situation... And Argue with Charlie Daniels! Yes the fiddle guy! Also, we get pissed off about SODA!!! And a whole lot more, on today's Proof of Concept!!!
Need Your Help
Since the 100th Episode is coming soon, I'm taking requests from people on what they want to hear and how we should celebrate our 100th episode. Should it be a best of retrospective? Should I have in studio guests? Should I do a remote broadcast? Should I bring in Stripper to our South Philly studios? Well send us an e-mail at ProofOfConcept (AT) HammRadio.com with your suggestions. Or if you want to wish us congratulations on our 100th episode, we want to hear from you by calling us on the hot-line at 267-828-0112. LEAVE A MESSAGE after the second beep!
Contact Us
HammRadio.com Hotline:
267-828-0112. Leave message after second beep.
Podcast E-Mail:
ProofOfConcept at hammradio.com
Just Click The Arrow and Play! (NOTE: will play the MOST recent Podcast!)

-- Mike Cunningham, HammRadio.com
---
TAGS: