Wild and the Wacky: Noodles, Mike Tyson, DMV, sex line
Last Modified

10/19/2005 6:48 PM

Story Summary

World Oldest Noodles, Mike Tyson performs surgery on a pigeon? and more on this week's Wild and the Wacky.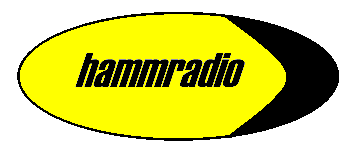 World's oldest noodles found -- in China
Reuters -
LONDON (Reuters) - Italians are known for them and theories suggest they may have originated in the Middle East but scientists said Wednesday the world's oldest known noodles, dating back 4,000 years, were made in China.
According to HammRadio sources, they were found in the dorm of the worlds oldest freshman.
N.J. License Plate Callers Get Sex Line
Thu Oct 13, 4:40 PM ET
NEWARK, N.J. - New Jersey motorists calling a toll-free number seeking handicapped or animal-friendly license plates are getting a little more action than they expected. Instead of getting the state Motor Vehicle Commission, callers reached a phone sex operation. That's ONE way to get people to go the DMV
I want to RENEW My license... 'Ooh baby, yeah, renew it' Um, yeah do I still have to wait in line? 'Can you handle, it... waiting for me... as guy after girl after guy ENTER my Office'
Man's House Found Filled With 300 Birds
Thu Oct 13, 4:35 PM ET
TORRANCE, Calif. - A man found operating on a pigeon that he sedated with vodka was later arrested after animal control officers raided his house and discovered about 300 living and dead birds inside.
According to HammRadio sources, Mike Tyson said he was inconspicuous and unpenetratable for comment.
McDonald's in Japan Offers Shrimp Burger
AP - Fri Oct 14, 3:18 AM ET
TOKYO - Struggling to lure customers back amid increased competition, McDonald's is adding a new item to its menu in Japan: the shrimp burger.
In the Creole, we call dem PO Boys...
---
TAGS: