HammRadio Today: 09/23/2005
Last Modified

9/23/2005 6:15 PM

Story Summary

Lemonheads and the Caulfield reunions? And Raffy is a Rat and our A$$-hole of the week.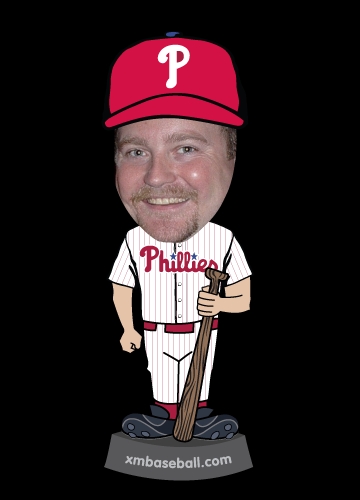 Raffy the Rat
It's pretty simple who the HammRadio.com A$$-Hole of the week is going to be. The Orioles Rafael Palmerio who in front of Congress early this year denied he used steroids, then was suspended this year for using them, NOW claims it was Miguel Tejada who gave him a B-12 shot that had to be what caused his positive test. And you thought it was going to be Hurricane Rita!
Last year we gave our picks every week and showed our Fantasy rosters. But I haven't done that this year yet. Perhaps we'll get to that soon?

Upcoming Concerts

I went to the Khyber last night because while I stood outside looking at the Schedule, I'll be there on Tuesday to see The Posies. I heard a sweet voice singing. It was the Rarebirds. Check out their MySpace page.


Ike (featuring a Reunion of the Caulfields!)
Grape Street Pub, Philadelphia, PA
Sat, Sep 24, 2005 09:00 PM


The Posies simply one of the most creative, resourceful, and influential bands to emerge from the American DIY underground in the last two decades. Earlimart Palm Records
Oranger Eenie Meenie Records
Deathray Davies
The Khyber, Philadelphia, PA Tue, Sep 27, 2005 08:00 PM $12 21+

The Lemonheads
Theatre of Living Arts, Philadelphia, PA
Thu, Sep 29, 2005 09:00 PM

---
TAGS: