HammRadio Today: 02/02/2003 -- Happy Groundhog Day!
Last Modified

2/2/2004 5:10 AM

Story Summary

Well the NFL usually hopes that the commercials don''t steal the show. Fortunately for them they did not. The thrilling game came down to the last seconds. But all you will hear today is what was Janet Wearing on her breast!!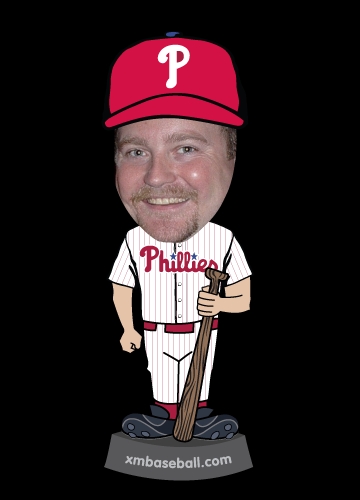 The SuperBowl Aftermath... Next Year Up With People?
HammRadio will bring you more about the game... but the biggest controversy, what everyone will be talking about is what the heck is a NIPPLE SHIELD!!! HammRadio has all the scoop on the Nipple Shield. We've scoured the internet. We have freeze framed Tivo a hundred times. And we've learned more than we've ever wanted about Nipple Piercings...
Before Janet Jackson... The Super Bowl halftime show never got sexier than Britney Spears... Before Justine Timberlake... Britney Spears was just a virgin... But this is the Super Bowl Halftime Show... And Marching Bands are just for background... Carol Channing could be dead... and Jim Belushi is on ABC... But this is CBS... And we own MTV... So now you have Janet Jackson... Sponsored by AOL Top Speed... where you can now download thousands of pictures of Nipple Shields faster than ever with 9.0. This is the Super Bowl Halftime show... Where Janet Jackson becomes Nastier than uh... Michael Jackson?
We'll be following this controversy all day. And we'll bring you a wrap up of the exciting game. It was a hell of a game. And once again, I'm glad the Eagles were not felled by a last second field goal.
HammLinks
What about the Commercials?
The SuperBowl is more than just half time nudity and great football. It is also about selling products to 100 million people. And what better way, than to create amazing ads that will to sell you snacks and soft drinks to prevent you from going in the kitchen to get yourself snacks and soft drinks. I suppose that's what your wife is for. Kidding... we're so sensitive these days. HammRadio has our favorites and here they are in ORDER (until someone makes me remember another one!):
AOL 9.0: Motorcycle
Frito Lay: Fight to the Death
Pepsi: Free Downloaders!
Visa: Kerri & Misty Play Snow Volleyball
Chevy Trucks: Soap in your Mouth... HOLY SHIZZNIT
HammLinks
From Super Bowl.com, the Halftime Honor Roll
| | | |
| --- | --- | --- |
| Super Bowl Halftime Honor Roll | ? | |
?
| Super Bowl | Producer | Theme | Talent |
| --- | --- | --- | --- |
| I | ? | ? | Universities of Arizona & Michigan Bands |
| II | ? | ? | Grambling University Band |
| III | ? | America Thanks | Florida A&M University |
| IV | ? | Mardi Gras | Carol Channing |
| V | ? | ? | Florida A&M Band |
| VI | Jim Skinner | Salute to Louis Armstrong | Ella Fitzgerald, Carol Channing, Al Hirt & U.S. Marine Corps Drill Team |
| VII | Tommy Walker | Happiness Is. | University of Michigan Band & Woody Herman |
| VIII | Jim Skinner | A Musical America | University of Texas Band |
| IX | Jim Skinner | Tribute to Duke Ellington | Mercer Ellington & Grambling University Bands |
| X | Up with People | 200 Years and Just a Baby-America's Bicentennial Tribute | Up With People |
| XI | Disney | It's A Small World | Los Angeles Unified All-City Band & Crowd Participation |
| XII | ? | From Paris to Paris of America | Tyler Apache Belles, Pete Fountain & Al Hirt |
| XIII | Bob Jani | Super Bowl XIII Carnival Salute to Caribbean | Ken Hamilton, various Caribbean Bands |
| XIV | Up with People | Salute to the Big Band Era | Up With People |
| XV | Jim Skinner | Mardi Gras Festival | Southern University Band, Helen O'Connell |
| XVI | Up with People | Salute to the '60s and Motown | Up With People |
| XVII | Bob Jani | KaleidoSUPERscope | Los Angeles Super Drill Team |
| XVIII | Disney | Salute to Superstars of Silver Screen | University of Florida and Florida State University Bands |
| XIX | U.S. Air Force | World of Children's Dreams | U.S. Air Force Band: "Tops in Blue" |
| XX | Up with People | Beat of the Future | Up With People |
| XXI | Disney | Salute to Hollywood's 100th Anniversary | Southern California-area high school drill teams and dancers |
| XXII | Radio City | Something Grand | Chubby Checker/Rockettes & 88 grand pianos |
| XXIII | Dan Witkowski | Be Bop Bamboozled | South Florida-area dancers and performers & 3-D effects |
| XXIV | Select Productions | Salute to New Orleans/Snoopy's 40th Birthday | Pete Fountain/Doug Kershaw/Irma Thomas |
| XXV | Disney | A Small World Salute to 25 Years of Super Bowl | New Kids on the Block |
| XXVI | Timberline | Winter Magic | Gloria Estefan/Brian Boitano/Dorothy Hamill |
| XXVII | Radio City | Heal The World | Michael Jackson & 3,500 local children |
| XXVIII | Select Productions | Rockin' Country Sunday | Clint Black/Tanya Tucker/Travis Tritt/Wynonna & Naomi Judd |
| XXIX | Disney | Indiana Jones & Temple of Forbidden Eye | Patti LaBelle/Tony Bennett/Arturo Sandoval/Miami Sound Machine |
| XXX | Radio City | Take Me Higher-Celebration of 30 years of Super Bowl | Diana Ross |
| XXXI | Select Productions | Blues Brothers Bash | Blues Brothers-Dan Akroyd, John Goodman, James Belushi/ZZ Top/James Brown |
| XXXII | Radio City | Salute to Motown's 40th Anniversary | Boyz II Men/Smokey Robinson/Martha Reeves/Temptations/Queen Latifah |
| XXXIII | Radio City | Celebration of Soul, Salsa and Swing | Stevie Wonder/Gloria Estefan/Big Bad Voodoo Daddy/tap dancer Savion Glover |
| XXXIV | Disney | Tapestry of Nations | Phil Collins, Christina Aguilera, Enrique Iglesias, Toni Braxton, 80-person choir |
| XXXV | MTV: Music Television | ? | Aerosmith and *NSYNC |
| XXXVI | Clear Channel Entertainment's Special Events Group | ? | U2 |
| XXXVII | Iovine and Gallen | ? | Shania Twain |
| XXXVIII | MTV: Music Television | ? | Janet Jackson |
---
TAGS: