Placido Polanco Returns to Smash the Ghosts of Scott Rolen and Ugeth Urbina
Last Modified

12/3/2009 3:48 PM

Story Summary

I'm sure I'll feel better about this signing in April. I hope I do. But for now, this signing doesn't pass the smell test.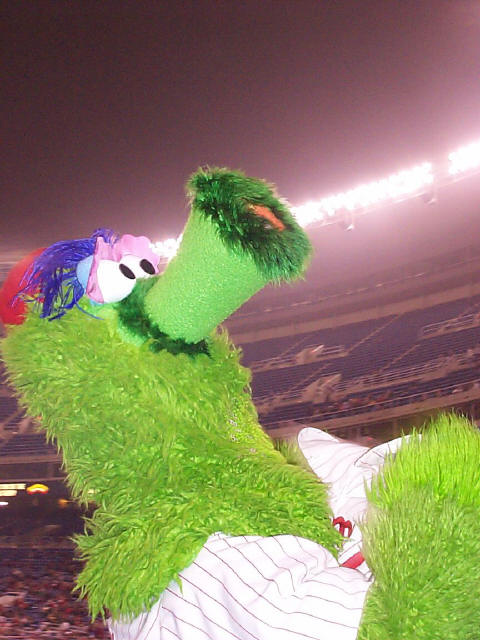 Contact Mike Cunningham at Mike (at) HammRadio.com
Once upon a time, Placido Polanco played 2nd base for the Phillies blocking the start of Chase Utley's career. He was brought here in a trade for Scott Rolen and played a decent 3rd base at the Vet, but the Phillies were building a new ballpark and needed some street cred and brought David Bell over with Jim Thome. Because he blocked the aforementioned Chase Utley and David Bell was stinking up the joint with an albatross of a contract, Ed Wade shipped him out of town for Phillie Favorite Ugeth Urbina. One of baseball's all time bad dudes. And who didn't well pan out for the Phillies. Needless to say many Phillies fans lamented: "We should have kept Polanco" as he went on to be an All Star, Gold Glover and Silver Slugger in the American. AT SECOND BASE.
There's the history. And here's why I hate this deal, a 3 year deal totalling $16 MM with a mutual option for a fourth.
This is the kind of deal we mock the Mets for making.
I really don't like it. Not one bit. Not at all.
Severe Offensive decline.

His OPS+ has dropped from 121 to 101 to 88 last year.

No recent experience at Third.

He last played third regularly in 2005.

A deal that is 2 years too long.

As a one year stop gap. I have no problem. But if this decline is a harbinger, well, that 3rd year is going to feel like David Bell all over again.

Not imaginative or creative or thinking out of the box.

Okay, we couldn't trade for Ryan Zimmerman. Or could we???

And we got younger by about 5 months.

Um. We got younger. By 5 months. Great.
It doesn't pass the smell test.
And when Ruben Amaro left a message on my phone to prompt me to "renew my season tickets" he never mentioned ONCE that he was bringing back Polanco.
That I found the most hurtful.
But I do like the decisiveness. One thing that Amaro seems to like is a certain level of roster and cost-certainty. Some might think that means you can make one big splash and rest on laurels, but actually it probably allows them to be more flexible with filling in slots in the value village, buy having as few holes to fill as possible.
Hardball Times on the Polanco Signing In case you think I'm the only one.
Phillies Poker Chips
If there is any time to start gambling it's with this sweet Poker Set that just arrived. The deal here is pretty good to. 50 bucks. Other places are selling it for as high as 130 bucks.
---
---
---
TAGS: