Ask Mike: We have an ANSWER!!!! For TWO questions!!!
Last Modified

11/17/2008 4:57 PM

Story Summary

What stadium is in every beer commercial??? We found it. Okay, so I had some help. Also, we figure out why Three Dog Night's Shambala is in my life. Sorta.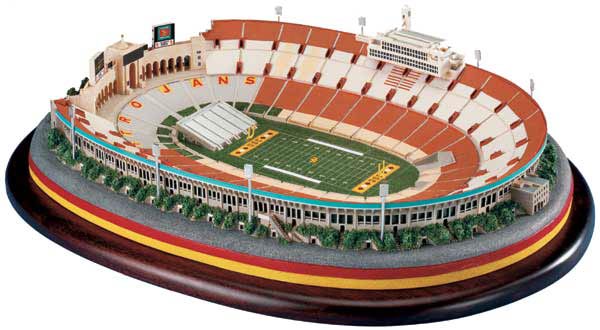 E-mail me at AskMike (at) HammRadio.com if you know have a question I can look up for you.
So this underutilized feature on HammRadio.com was originally intended to answer questions from readers or friends who might look to me as an expert on everything. Normally, I do a good. But mostly I don't catalog everything that I'm asked.
Lasts week I was stumped. I know a rarity. But I couldn't get the stadium that appears in EVERY commercial out of my HEAD!!! And I had to ask for help. I even posed the question to AJ Daulerio from Deadspin. Bill Simmons the Sports Guy. Even Whitney Matheson from Pop Candy. Nothing. Okay mostly because they probably didn't read my email. But nonetheless everyone was STUMPED!!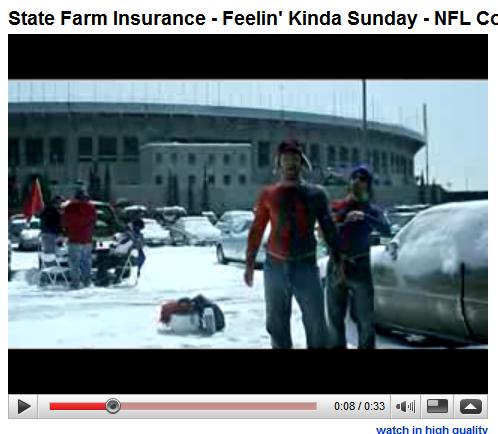 My friend "The Sooz", who if someone wanted to create the female equivilant to HammRadio.com it would be her, wrote in the following:
First I searched for the Bud Light ad company. Then I searched for Canadian stadiums. Then Los Angeles stadiums. I thought the USC Williams-Brice Stadium could have been it. Beer-z said, "It can't be the LA Coliseum..."

ha.

Based on Google Images (I'm disappointed by the lack of side-views of the stadiums available online even on stadium history sites!!) I say:

L.A. Coliseum
And here's her proof:
Proof includes this photo:

you can see the square windows, the poles sticking out from the top, and, in your second Allstate commercial, the blue trim.

Then, I thought that the square part of the building seen in the State Farm commercial destroyed my hypothesis, but then I found this photo:

Looks like I just won the Google-off.
Because I forgot to give her credit for the answer, mostly because of that cocky gloating, I didn't update HammRadio.com. Then someone else (Dillon A.) looking for the same answer stopped by! And they had the SAME answer:
I think it's the LA Coliseum, but the sideline entrance view of the stadium and not the classic endzone view. I base my guess on the fact that most commercials are filmed in LA and because of this aerial picture that shows some teal blue graphics on the sideline entrances and the trees. This has been driving me nuts too. I found your site while googling the same question.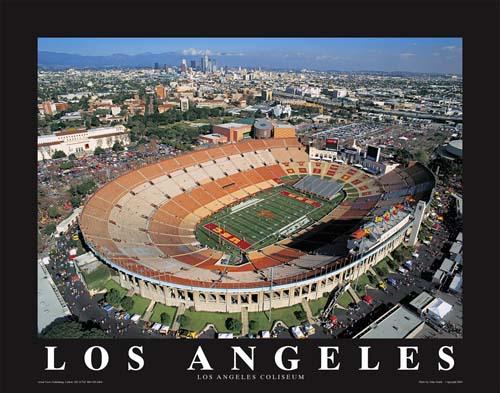 Mystery Solved. It's the Coliseum!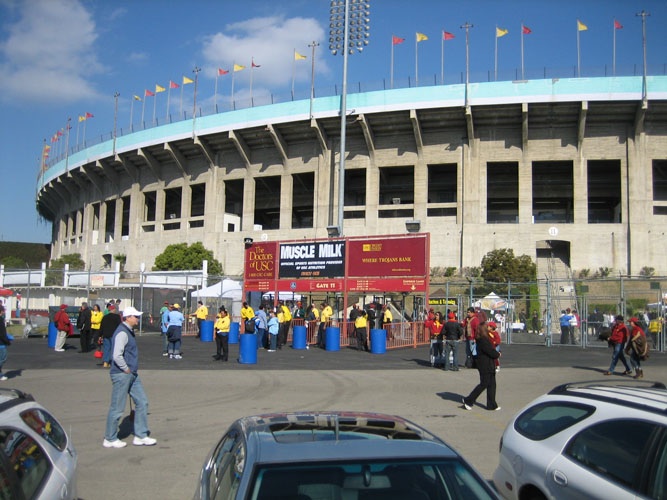 Shambala
Coming soon, why Three Dog Night's Shambala is in mylife.
So Three Dog Night's Shambala popped up on my iPod. And I was thinking why do I know this song? Why is this song in my life? Well, I finally figured it out, this weekend I heard it in a Michelob commercial. But is that it? Is that the only place? Here's Three Dog Night playing the song live.
SongFacts.com is a great site. I'm not sure why I didn't go here first. But I would have found there answer quicker here. I still feel like I'm missing another place. But the Michelob commercial is probably right. Mostly because, I'm a beer drinker who watches football between the ages of 25 and 54.
E-mail me at AskMike (at) HammRadio.com if you know have questions to ask me. I may not have the answer! But I may have some people who will find it for me!!
---
TAGS: