What's Going On? --
Happy New Year!!!
Last Modified

1/2/2008 6:07 PM

Story Summary

Everyone is back to work and I learned one thing today. That the snooze button might be man's greatest and worst invention ever!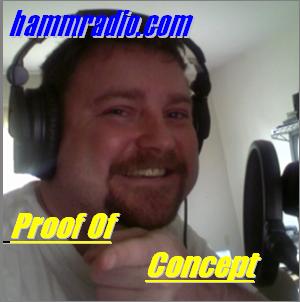 Back To Work
Okay, So I didn't really have much of vacation, but we're back at work regardless. I hope everyone had a safe and solid holiday season. There is still time to provide everyone with resolutions. And the return of the Proof of Concept is around the corner. I know the 3 month wait is just absolutely killing you!!! It's killing me. We are going to try and perfect a schedule as we try and re-organize our life over here!!! The first step was to test out the Podcasting equipment on the new Computer. Worked great.
One thing I did learn in 2008 is the snooze button is man's greatest and worst invention Some might say, it's harnessing Atomic Energy, but I'm going on record it's the snooze button. Somehow my body has adapted to the point where I can stay in REM sleep mode and hit snooze for an hour!
I don't think that's good for anyone.
Here's to an exciting 2008 everyone!!!
Contact Us
HammRadio.com Hotline:
267-828-0112. Leave message after second beep.
Podcast E-Mail:
ProofOfConcept at hammradio.com
Just Click The Arrow and Play! (NOTE: will play the MOST recent Podcast!)

-- Mike Cunningham, HammRadio.com
---
TAGS: