HammRadio Today: 11/16/2007 --
It's Friday And These Are Links
Last Modified

11/16/2007 6:31 PM

Story Summary

It's Friday, so you know how we like to integrate our thoughts with links all at once right? You don't? Well that's what I think I try to do.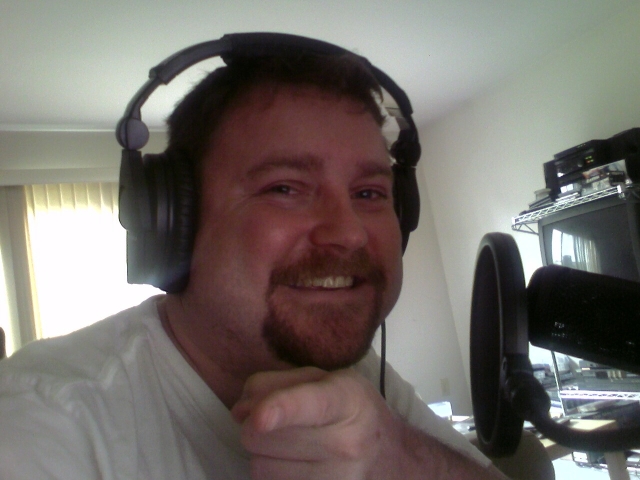 It's Friday, so you know how we like to integrate our thoughts with links all at once right? You don't? Well that's what I think I try to do. Like the fact that I'm so pumped for the next Star Trek movie, you have no idea, that just a casting story like this will get me excited. Not as excited as I would be if I was Koy Detmer who was paid 90 Grand to play 3 days of football. That's not long enough to grow a neckbeard!
What else excites me? Well, Thanksgiving is coming next week. I think it's my favorite of the holidays. Don't get me wrong I love Christmas. And of course Festivus. But there's something about this holiday that gets me right in my stomach. Well my sister is going to be cooking again this year and I haven't yet been asked what to bring. But I'm thinking of making either an Apple Cranberry Casserole or a Cranberry-Apple Casserole or maybe I'll just make this a Cranberry Crumb Pie.
Since it's Friday, Not only do you get the Sports Guy's Weekly Picks but you also get a Pop Candy Mailbag! Alright now for the rest of the links:
HammLinks: Around The Web Today
I have no problem with this. Except for maybe the guy shooting the criminals in the back all doped up on Pot and Meds. Other than that, I have no problem with the idea, if you commit a felony and a death occurs you should be charged with murder.
But because there is a 21 year old chick from America, it's a HOT story? Sometimes I dont' get this world.
Is it me? Or is this chick not sexy enough for Playboy. Don't get me wrong she's got great legs. But there's a reason she was only working at a HOOTERS.
It might be cheaper for you to use yoru credit cards and paying them off right away, then using your debit card for Christmas Purchases.
I just hate that all these New Yorkers are here.
But not for what you think. It's for not doing this in the first place and letting us have another 4 years of the A-hole in Chief. Thanks Kerry.
Looks like we won't see him on the field ever again.
Didinger says not in the top 10. My Dad says he's better than Wilbert. And my Dad's favorite player of all time was Wilbert Montgomery. So there.
Is a Tax Cheat. At least AROD pays his taxes. You know when you look at Jeter's numbers, do they scream Hall of Fame to you??? Yeah me neither. Mostly he's going in because he was the starting short stop on those great Yankee teams. That gets his Hall of Fame Monitor number so h. But otherwise. He's probably not a Hall of famer. If he had those same exact numbers for the Minnesota Twins he'd be a nobody. Derek Jeter the most overrated player in history.
You know some right wing blogger is going to ask to say the N-word. You just know it. But really Did he see what happened to Don Imus??? But... he has a point...
HammRadio.com's suggested On-Line listening Stations

Pows of the Day:


Tegan and Sara "Back In Your Head" Indie 103.1
Arcade Fire "No Cars Go" Indie 103.1
*** POW OF THE DAY ***

My Daily Spot
I keep forgetting to put this new feature on the site as a blogroll somewhere. But I wanted to give you a peak into some of the links I check out daily/regulary. I call it "My Daily Spot".
My Daily Spot

General News

PORTALS

SEARCH
---
TAGS: