HammRadio Today: 4/23/2007 --
Mets Fans Prove They Are the Worst
Last Modified

4/23/2007 7:56 PM

Story Summary

Floyd Landis is guilty? Allegedly? But Mets fans prove they are the worst. Is there a Pay Gap? And should a divorce include a Garage Sale??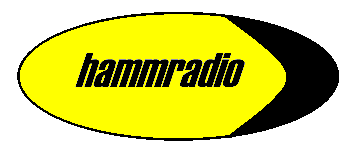 It's Monday. I have thoughts on things. Sometimes they are not too deep. Here's a few of them:
Fans in Philly get a bad wrap. But we never interfere with the play of a game. Well usually. But Mets fans are the absolute worst. Right next to the Red Sox fans.
Of all the songs that have never needed to be covered, Mexican Radio would appear about 2nd from the bottom. Right above Rico Suave and Right under Tiny Bubbles.
So it seems the State Trooper who almost killed Governor Corzine is not only a bad driver, but an adulterer.
Can't figure out who the A$$-Hole is here. But I'm going with all three.
I'm so upset that Yeltsin died before the new nickname, Bo-Yeltz took hold.
Awesome... I love when a Soldiers rights goes completely against the Christian Right...
I guess Landis did Dope. Although, when he called into the Proof of Concept last year, he gave his own theory on what happened.
Sometimes,
small town
tourism seems silly doesn't it?
Um... 2 dead... 1 gun. Not sure how this happens. But this seems like an episode of the next CSI: Laguna Beach.
HammLinks: Around The Web Today
Seriously, if I didn't see this, I wouldn't believe it. Although the data is skewing results. Because it's not matching JOB for JOB. But it is stunning. But I find it hard to believe that two lawyers, lets say from the same type of school with the same type of qualifications are getting paid differently.
I mean if you are an exceptional Ahole or a bitch... there has to be a way that gets classified in the divorce decree. I'm divorcing her because she's a bitch. Yes... yes she is.
I thought that if one person tried to get through to him. Well, people tried. Maybe no one could. A Soldier in Afghanistan asks, why we honor VT Dead with flags at half staff, but not our soldiers?And finally, Can we be MORE sensitive as a country???
Somebody wants some players to fall....
You should start. Although, watch out for the Google Police
Ticketmaster cries... WE SHOULD be the ONLY place to buy tickets!!!!
Snail Trail... This is hot.
So, will Bees dying off indicate a sign of the End of the World. And Einstein said so, or didn't.
HammRadio.com's suggested On-Line listening Stations

Pows of the Day:


Belly "Feed The Tree" Indie 103.1
The Bravery "Time Won't Let Me Go" Indie 103.1
*** POW OF THE DAY ***

My Daily Spot
I keep forgetting to put this new feature on the site as a blogroll somewhere. But I wanted to give you a peak into some of the links I check out daily/regulary. I call it "My Daily Spot".
My Daily Spot

General News

PORTALS

SEARCH
---
TAGS: