Posted On: 1/14/2005 3:28 PM
Details:
Can the Eagles make their 4th consecutive NFC Championship in a row? I think they can. The Vikings played well last week, but the Packers were worse. They are also banged up. Edge: Birds.
Read Article:
---
Posted On: 10/20/2004 2:52 PM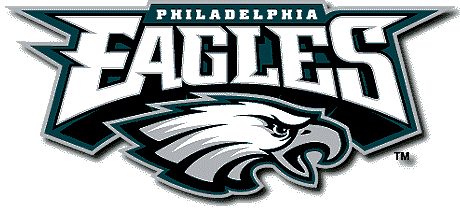 Details:
The Eagles shut down the Panthers in a rematch of last years NFC title game. While the offense didn't play as well as previous weeks, the Defense shined.
Read Article:
---
Posted On: 10/13/2004 10:22 AM
Details:
Eagles take on the Panthers this weekend, in a big revenge matchup. The Birds are ready!!!
Read Article:
---