What's Goin On?: A Note From Mike Cunningham
Thanks!
Last Modified

12/19/2006 1:11 AM

Story Summary

I just want to thank everyone who voted for me to win
Thanks for helping me win!

I couldn't be person of the year without you... the little people. Thank you... Thank you all so much! Thank you to everyone who reads HammRadio.com, who listens to the Proof of Concept. For everyone who laughed at my jokes or told a funny story about me. Thank you... thank you all! And I hope 2007... will be another victory! Let's make this 2 in a row!!!!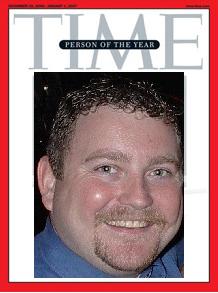 Don't forget Festivus is coming! Thursday, December 21, 2006.
Contact Us
HammRadio.com Hotline:
267-828-0112. Leave message after second beep.
Podcast E-Mail:
ProofOfConcept at hammradio.com
Just Click The Arrow and Play! (NOTE: will play the MOST recent Podcast!)

-- Mike Cunningham, HammRadio.com
---
TAGS: